August 14, 2016
Once again we anchored at The Hawthorne Hotel in Salem, MA, for the 2016 Puzzle Parley. Our organizers included by Bob Armstrong, Deb Dana, Liz Plataisee, Melinda Shebell and Anne Williams.
First up was a tour of Nervous Systems (https://n-e-r-v-o-u-s.com/) where one a of a kind generative systems are born! Luckily for us, Nervous Systems extends their programs based on naturally occurring patterns and processes into the realm of wooden jigsaw puzzles.
On Friday, Joe Seymour and Shawn Fergusen led a workshop on advanced cutting techniques. Participants were instructed on stack cutting techniques and were also provided materials to produce four different puzzles whose pieces could be interchanged. When cut, different parts of the scene had stunning, interchangeable options for the sky, land, mountains and figural.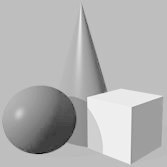 To be continued...